To hear more from graduates who clerked, visit the NYU Law YouTube channel.
NYU Law has a very successful judicial clerkship program. Each year, on average, more than 130 NYU School of Law graduates work as judicial clerks.
Some graduates obtain clerkships during their 2L and/or 3L year and, in keeping with recent hiring preferences of judges, some obtain clerkships after working for a year or more. During the past two academic years, NYU students and graduates accepted 250 clerkships, 70 of which were with judges on the federal Courts of Appeals, including 33 on the United States Court of Appeals for the District of Columbia Circuit, the Second Circuit, and the Ninth Circuit.
Where NYU Alums Clerk: Locations of Clerkships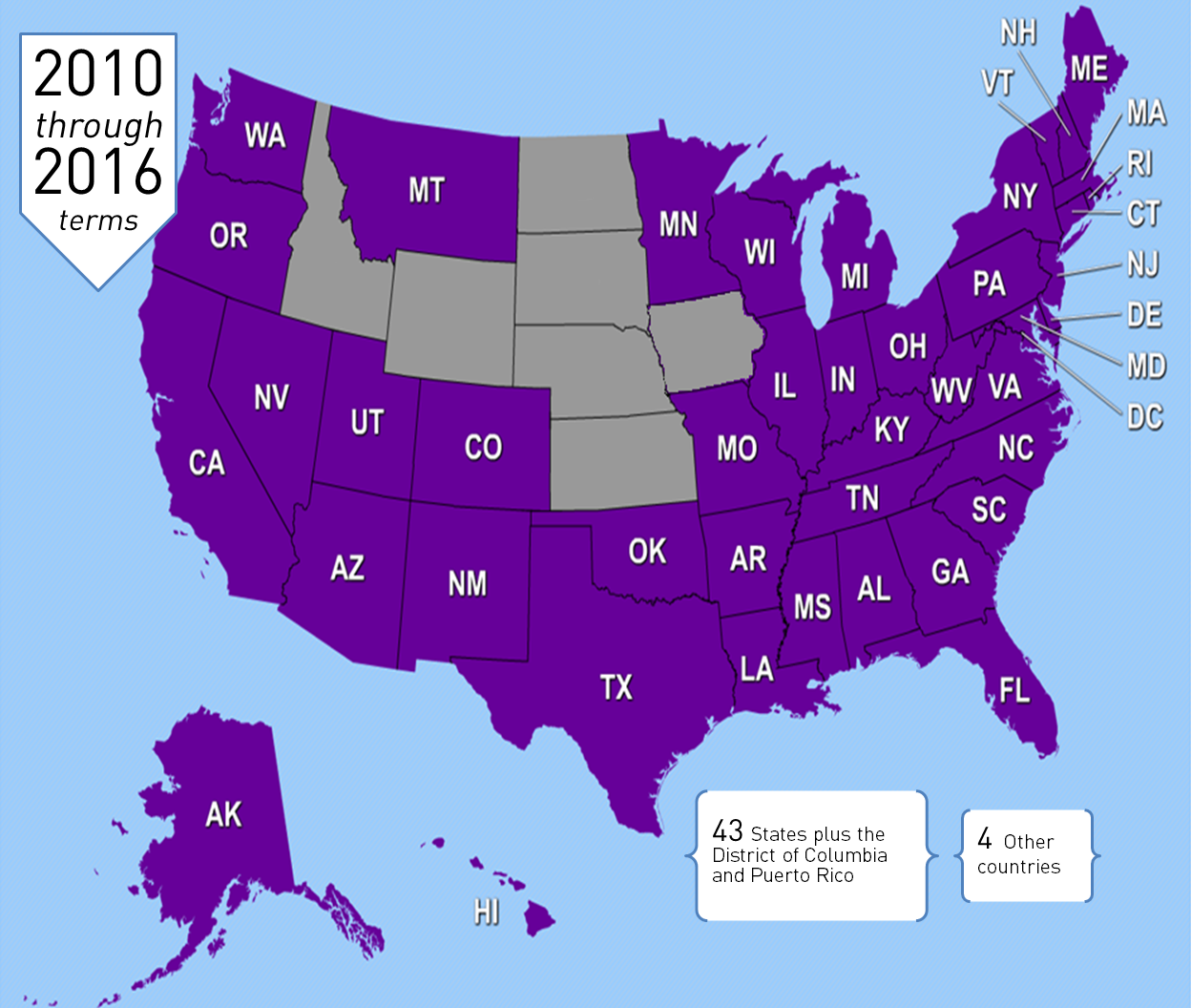 Clerkship Application Process
To assist students and alumni with the application process, the Judicial Clerkship Office (JCO) publishes a Judicial Clerkship Handbook which thoroughly details the value of a clerkship, where to clerk, how to apply, when to apply, etc. (see table of contents). In addition, the JCO publishes an Appendix to the Handbook which lists all past, current, and future NYU clerks of active judges, along with the contact information for the clerks. Most importantly, the JCO offers individualized counseling with our dedicated clerkship career counselor Michelle Cherande '97.
NYU students and alumni can access the Judicial Clerkship Handbook and Appendices, as well as other valuable resources, by logging into your CSM/Symplicity account and clicking the "Clerkships" tab. You must complete the registration form before you can access the database of judges and the JCO materials. If you do not have a CSM account, you can register for an account on the right-hand side of the student/alum login page.