For our 70th annual conference of America's leading forum on labor and employment issues, we focused on the challenges faced by the U.S. economy and evaluated proposed solutions.
U.S. Secretary of Labor Alexander Acosta, NLRB Chairman Philip A. Miscimarra and EEOC Chair Victoria Lipnic gave keynote remarks, while Faculty Director, Samuel Estreicher, NYU School of Law presided.
SOME OF THE CHALLENGES ADDRESSED:
·Immigration
·Trade
·Automation
·Income Inequality
SOME OF THE PROPOSALS EVALUATED:
·Tightening Up Temporary Work Visas
·Wage Insurance
·Stock Ownership and Profit-Sharing
·Tax Reform
·Universal Basic Income

FOR MORE INFORMATION, CLICK HERE
RECENT PROGRAMS:
Is It Time to Revisit Federal Labor Law Preemption?
Wednesday, November 29, 2017 in Vanderbilt Hall, Greenberg Lounge, 40 Washington Square South, NYU School of Law
Is it time to allow more local innovation in labor law by re-visiting the broad pre-emption of federal labor law? What should such allowances be and how should they be effected? Is a new law required or can necessary changes be made by court interpretation? A distinguished panel of both employee and employer representatives considers these questions and evaluates the likelihood of reform, legislative, or judicial.
Featuring: Hon. Wilma Liebman, Former NLRB Chair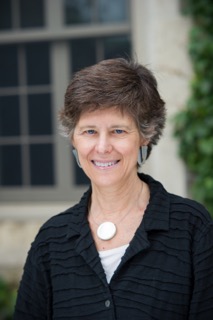 Registation and Continental Breakast: 8:45 a.m.
Panel Discussion: 9-15-10:30 a.m.
Q&A to Conclusion: 10:30-11:00 a.m.
New Models of Worker Representation
Friday, April 7, 2017 in Furman Hall, Room 210, 245 Sullivan Street, NYU School of Law, 8:00 am breakfast. 8:30-10:30 am program.

Labor and employee groups are facing the challenge of the global economy by developing new approaches to the representation of worker interests. Join the discussion at NYU Law. Moderated by former
NLRB Chair Wilma Liebman
, this event features
David Rolf
of the
Service Employees International Union
who has spearheaded "
The Fight for 15
" movement across the country, and
Leonard A. Smith, Teamster
leader who helped bring about the Seattle collective bargaining system for independent contractor Uber drivers. Labor Center Faculty Director,
Professor Samuel Estreicher
of
NYU Law
will also present his paper, "The Labor Antitrust Exemption for (Certain) Independent Contractors".
TalkShop 2017: Cutting-Edge Employment Law Issues for In-House Counsel & HR Executives
Wednesday, February 8, 2017 in Snow Dining Room, Vanderbilt Hall, NYU Law, 40 Washington Square South, New York, New York
8:00 am breakfast; 8:30-10 am program.
This program is open only to in-house counsel and HR executives. Part of a series for specific constituencies, this breakfast offers a briefing on employment law developments and a forum for peers to share best practices and issues of cocern. Topics will include what legal changes to expect in the Trump Administration, as well as pay equity strategies, best practices for using data analytics in HR, non-disclosure and non-compete agreements.
Facilitated by Mark E. Brossman and Holly H. Weiss of Schulte, Roth & Zabel LLP, with Faculty Director, Samuel Estreicher, Dwight D. Opperman Professor of Law.
The End of Work and the Case for a Universal Basic Income?
Friday November 18, 2016 from 8:30-10:00AM
a breakfast with ANDY STERN,
President Emeritus of the 2.2- million-member Service Employees International Union (SEIU) representing janitors, child care, home care, and health care workers which grew by more than 1.2 million workers during his tenure, and author of "Raising the Floor".
What TPP Means for the American Economy & Worker
a panel moderated by Faculty Director, Prof. Samuel Estreicher (NYU Law) as part of Journal of International Law and Politics' 22nd Annual Herbert Rubin and Justice Rose Luttan Rubin International Law Symposium on The TransPacific Partnership (TPP).
Thursday, November 17th, 2016, Panel 3:45-5pm. Entire Symposium: 10am-6pm
Greenberg Lounge, Vanderbilt Hall, NYU School of Law, 40 Washington Sq. South
For details and to register: CLICK HERE

Artificial Intelligence & Employment Law: "Big Data" & "People Analytics" in Personnel Decisions. Monday, October 17, 2016
Panelists discussed the legal considerations on the increasing use of predictive analytics to inform personnel decisions such as hiring and placement. Panelists discussed the use and selection of data, the use of data vs. traditional HR methods, and, explored possible best practices for companies using these new technologies.
Speakers:
Hon. Jenny Yang
, Chair, Equal Employment Opportunity Commission
Dr. Zev Eigen, Global Director of Data Analytics, Littler Mendelson P.C. & founder of Cherry Tree Data Science (CTDS)
Prof. Pauline Kim, Washington University School of Law