Above: Photos from a recent gathering of Furman Program alumni.
The Furman Program
The Furman Program at NYU Law is entirely unique in its commitment to training individuals to obtain and hold jobs at the very top levels of the legal academy. It is essentially a graduate program within a law school—a tailored program that offers support and abundant mentoring to those interested in becoming legal academics. Launched in 2002, the program, which consists of the Furman Academic Scholars Program and the Furman Academic Fellowship Program, has had tremendous success in placing scholars in the legal academy.
Furman Scholars Program
The Furman Academic Scholars Program gives a select group of JD students who show particular promise an early start on a career path to legal academia. The scholarships range from $10,000 up to full tuition plus summer research funding. Furman Scholars construct individualized programs of study tailored to their intellectual interests at the Law School. Each scholar is matched with a faculty mentor who works closely with the scholar to lay the groundwork for an academic career, and scholars typically graduate with at least three faculty members invested in their career. Scholars participate in a specialized seminar on legal scholarship and teaching, and are invited to attend faculty colloquia, workshops, and conferences, giving them extraordinary access to the intellectual life of the Law School.
Furman Fellows Program
The Furman Academic Fellowship Program is open to NYU Law graduates who are actively pursuing an academic career. Fellows spend a year or more in residence at the Law School, giving them the time and financial and academic support to produce a work of serious scholarship and prepare to go on the teaching market.
The Furman Program has achieved remarkable success in its short tenure. Virtually every scholar who wished one has obtained an excellent clerkship with a federal judge, and eight of the 35 scholars who graduated as of 2010 have obtained Supreme Court clerkships. The Scholars have also had extremely successful legal careers given their short time out of law school, including sought-after positions in the White House, the Department of Justice (and Solicitor General's office), and leading NGOs and law firms. Perhaps most importantly, the scholars have produced a large and impressive oeuvre of legal scholarship. As a result, the Furman Scholars and Fellows have a remarkable record of obtaining and advancing in academic positions given the relatively short time the program has been in existence. For more, see our list of alumni.
Program Staff and Advisors
Faculty Director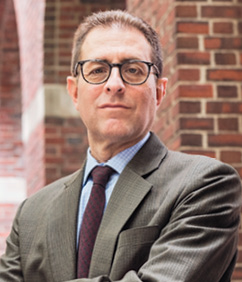 Professor Barry Friedman
Furman Program Administrator
Alex Lu
New York University School of Law
245 Sullivan Street
New York, NY 10012
(212) 992-6096
alexander.lu@nyu.edu