The Global Faculty expand NYU Law's faculty by inviting leading law professors from around the world who teach regularly at NYU while retaining their affiliation with their home institutions. They specialize in diverse fields of law, not just international law, and are renowned scholars in their countries and areas of interest. Their courses provide an extraordinary opportunity for NYU students to learn from and interact with these eminent scholars and to gain a new perspective on important legal issues. Along with our Global Fellows and Hauser Global Scholars, the Global Faculty represent the heart of the Hauser Global Law School Program and a key element in the intellectual life of the Law School.
NYU School of Law's relationship with many global faculty is continuing and intimate over several years, rather than single one-semester or one-year arrangements. The global faculty are thereby integrated fully into the fabric of the Law School, both its academic programs and the collateral activities that largely define the institution.
Academic Year 2017-2018

Fall Semester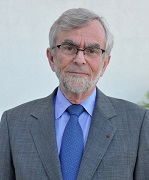 Frederic Jenny
France
Frederic JENNY holds a Ph.D in Economics from Harvard University (1975), a Doctorate in Economics from the University of Paris (1977) and an MBA degree from ESSEC Business School (1966).
He is professor of Economics at ESSEC Business School in Paris. He is Chairman of the OECD Competition Committee (since 1994), and Co-Director of the European Center for Law and Economics of ESSEC (since 2010).
He was previously Non Executive Director of the Office of Fair Trading in the United Kingdom (2007-2014 ), Judge on the French Supreme Court (Cour de cassation, Economic Commercial and Financial Chamber) from 2004 to August 2012, Vice Chair of the French Competition Authority (1993-2004) and President of the WTO Working Group on Trade and Competition (1994-2003).
He was visiting professor at Northwestern University Department of Economics in the United States (1978), Keio University Department of economics in Japan (1984), University of Capetown Business School in South Africa (1991) and Haifa University School of Law in Israel (2012). He is currently Visiting Professor at University College London Law School (since 2005) and Global Professor of Antitrust in the New York University School of Law's Hauser Global Law School Program (2014).
He is member of the editorial board of several scientific journals ("Concurrences", "Journal of Competition Law and Economics", "World Competition"), member of the advisory board of the "Interdisciplinary Center for Competition Law and Initiative, Middle East Initiative" and Chairman of the scientific board of Consumer Unity Trust of India (CUTS), the largest consumer organization in India.
Frederic Jenny was the recipient of the 2016 Global Competition Review Lifetime Achievement Award.
Frederic Jenny has written extensively about trade, competition and economic development and has served as an adviser to many developing countries on competition and trade issues.
Courses:
Antitrust: International and Comparative Seminar
Globalization and Law: An Economic Perspective on International Trade and Competition Seminar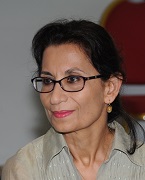 Ziba Mir-Hosseini
United Kingdom
Ziba Mir-Hosseini is a legal anthropologist, specializing in Islamic law, gender and development, and a founding member of the Musawah Global Movement for Equality and Justice in the Muslim Family (www.musawah.org). Currently a Professorial Research Associate at the Centre for Islamic and Middle Eastern Law, University of London, she has held numerous research fellowships and visiting professorships. She has published books on Islamic family law in Iran and Morocco, Iranian clerical discourses on gender, Islamic reformist thinkers, and the revival of zina laws. She has also co-directed two award-winning feature-length documentary films on Iran: Divorce Iranian Style (1998) and Runaway (2001). Her latest books are Gender and Equality in Muslim Family Law: Justice and Ethics in the Islamic Legal Tradition, edited with Lena Larsen, Christian Moe and Kari Vogt (I. B. Tauris, 2013); Men in Charge? Rethinking Authority in Muslim Legal Tradition, edited with Mulki Al-Sharmani and Jana Rumminger (Oneworld, 2015). In 2015 she received the American Academy of Religion's Martin E. Marty Award for the Public Understanding of Religion.
Courses:
Islamic Law and Human Rights
New Trends in Muslim Legal Thought: The Question of Gender Equality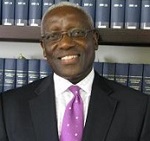 S. Sandile Ngcobo
South Africa
Full biography can be found here.
Course:
Comparative Constitutional Law Seminar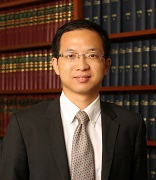 Shitong Qiao
China
Dr. Shitong Qiao is assistant professor of law at the University of Hong Kong, where he teaches comparative property law, law of cities, law and development and Chinese law, and won the Faculty Research Award. He is also Global Associate Professor of Law at NYU School of Law (Fall 2017). Dr. Qiao graduated from Wuhan University (LL.B.), Peking University (MPhil in Law), and Yale University (LL.M., J.S.D.) with numerous prizes, including the Top Academic Prize from Peking University. His doctoral dissertation, "Chinese Small Property: The Co-Evolution of Law and Social Norms," won the Judge Ralph K. Winter Prize (awarded annually to the best student paper written in law and economics at Yale Law School), and will be published by Cambridge University Press. Dr. Qiao's current research focuses on property, social norms, and local government law, and is supported by Lincoln Institute of Land Policy and Hong Kong Research Grant Council. His publications appear or will appear in Minnesota Law Review, Southern California Law Review, Iowa Law Review, American Journal of Comparative Law, Canadian Journal of Law and Society, Columbia Human Rights Law Review, Cityscape, among others. Dr. Qiao passed the National Judicial Examination of China and the New York State Bar. He has provided expert opinions on the Chinese land regime to government agencies both inside and outside of China, including the Shenzhen city government and the Ontario Securities Commission.
Courses:
Advanced Property Law: Theoretical and Comparative Aspects Seminar
Law and Economics of Chinese Capitalism Seminar
Spring Semester
Lawrence Collins
United Kingdom
Lawrence Collins, FBA, LLD (Lord Collins of Mapesbury) was a Justice of the Supreme Court of the United Kingdom from 2009 to 2011. He is also a non-permanent judge of the Hong Kong Court of Final Appeal. He now practices as an international arbitrator.
Before becoming a judge, Lord Collins was a partner in the London firm of solicitors, Herbert Smith, specializing in international litigation. While in practice, he handled many important international cases, including the Laker Airways civil conspiracy case against transatlantic airlines, the Iranian and Libyan bank cases arising out of the U.S. assets freeze, and the Pinochet extradition case for the government of Chile.
In 2000, Lord Collins became the first solicitor to be appointed direct to the High Court bench (Chancery Division), as Mr. Justice Lawrence Collins. He was appointed to the Court of Appeal in 2007 as Lord Justice Lawrence Collins, and to the House of Lords in April 2009 as Lord Collins of Mapesbury (the judicial functions of the House of Lords were transferred to the new UK Supreme Court in October 2009). As a judge, he has written several leading opinions in the fields of international litigation and arbitration.
Lord Collins is the author of many books and articles on private and public international law, including since 1987 the general editorship of Dicey and Morris (now Dicey, Morris and Collins) on the Conflict of Laws, the fifteenth edition of which was published in 2012. Since 2011, he has been a professor at University College London. He is also an emeritus and honorary fellow of Wolfson College, Cambridge, and an honorary fellow of Downing College, Cambridge. He has also taught at NYU and Columbia Law School. He is an elected member of the Institut de droit international, a Fellow of the British Academy, and a member of the American Law Institute.
Course:
International Litigation and Arbitration
Martti Koskenniemi
Finland
Martti Koskenniemi is Academy Professor of International Law at the University of Helsinki and Director of the Erik Castrén Institute of International Law and Human Rights. He was a member of the Finnish diplomatic service 1978-1994, Judge with the Administrative Tribunal of the Asian Development Bank (1997- 2002) member of the International Law Commission (UN) in 2002-2006. He has worked with several UN agencies and bodies and pleaded with the International Court of Justice. He has held lengthier visiting professorships in, among other places, NYU, Columbia University, University of Cambridge, London School of Economics, and Universities of Brussels, Melbourne, Paris, Sao Paulo and Utrecht. He is a Fellow of the British Academy and has a doctorate h.c. from the Universities of Uppsala, Frankfurt and McGill. His main publications include From Apology to Utopia; The Structure of International Legal Argument (1989/2005), The Gentle Civilizer of Nations: The Rise and Fall of International Law 1870-1960 (2001) and The Politics of International Law (2011. He is currently working on a history of international legal thought from the late medieval period to the 19th century.
Course:
History of International Law: Sovereignty and Property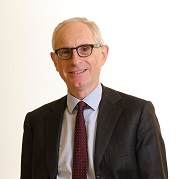 Luca Radicati di Brozolo
Italy
Professor Luca G. Radicati di Brozolo holds the chair of Private International Law at the Catholic University of Milan, where he also teaches Law of International Arbitration. He is the author of five books and over 150 scholarly articles on different topics on arbitration, public and private international law, European Union law and antitrust law, and is a co-editor of the leading Italian commentary of the law of arbitration. He has held positions in various foreign universities, and in 2003 held a special course on international arbitration in the private international law session at the Hague Academy of International Law where in 2018 he will hold the General Course in Private International Law on "The Legal Framework of International Commercial Relations".
Luca is also a prominent attorney and arbitrator. After practicing in a variety of areas of law for many years as a partner in two of the major Italian firms, he became the founding partner of the arbitration and litigation boutique ArbLit – Radicati di Brozolo Sabatini Benedettelli Torsello (www.arblit.com) and a door tenant at Fountain Court Chambers in London. His practice now focuses primarily on international arbitration as counsel, presiding, party-appointed and sole arbitrator and expert, in proceedings under the main arbitration rules and involving a broad array of issues and applicable laws. He has significant experience in investor-State arbitration, and appears in court litigation as counsel and expert witness in arbitration-related cases and cases raising issues of international and competition law.
He is on the ICSID Panel of Arbitrators appointed by Italy and is a member of the Court of the London Court of International Arbitration as well as a member of the American Law Institute, Consultative Group on the Restatement (Third), International Commercial Arbitration. He is a former member of the ICC International Court of Arbitration and former Vice-Chair of the IBA Arbitration Committee, a member and former rapporteur of the Committee on International Commercial Arbitration of the International Law Association and a former co-chair of the Joint Working Group of the Competition and Arbitration Committees of the ICC Arbitration Commission on Antitrust Follow-on Actions.
Courses:
International Commercial Arbitration
The Legal Framework of International Commercial Relations Seminar
Wolfgang Schoen
Germany
Wolfgang Schoen is Director of the Department of Business and Tax Law at the Max Planck Institute for Tax Law and Public Finance in Munich and Honorary Professor at Munich University. Before joining the Max Planck Society in 2002 he held full professorships at University of Bielefeld (1992 – 1996) and University of Bonn (1996 – 2002).
He currently serves as Chairman of the Board of the European Association of Tax Law Professors, as Member of the Board of Trustees of the International Bureau of Fiscal Documentation in Amsterdam and was the Vice-Chair of the Permanent Scientific Committee of the International Fiscal Association from 2008 - 2014.
Wolfgang Schoen was the Anton Philips Professor at Tilburg University (2004/05), a member of the Global Faculty at NYU Law School (2009 and 2011) and visiting professor at Columbia University (2014), University of Pennsylvania (2015) and the University of British Columbia (2016). He is an International Research Fellow at the Oxford University Centre for Business Taxation, International Francqui Professor at the Universities of Antwerp and Liège (2016/17) and holds an honorary doctorate from the Catholic University of Louvain.
He served as Vice President of the Max Planck Society for the Advancement of Sciences from 2008 – 2014 and currently serves on the Presidential Board of the German Research Foundation. He is a Member of the National Academy of Sciences (Leopoldina), the Berlin Brandenburg Academy of Sciences and the Academia Europaea.
He has published widely in domestic, European and international tax law as well as in private law, accounting law and corporate law. He is co-editor of the World Tax Journal and a member of the editorial advisory board of the British Tax Review.
Courses:
Tax Treaties
Comparative Tax Policy Seminar
Global Visiting Scholar
Fall Semester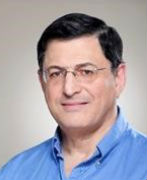 Eyal Benvenisti
Israel
Eyal Benvenisti is Whewell Professor of International Law at the University of Cambridge, Director of the Lauterpacht Centre for International Law, and C. C. Ng Fellow in Law, Jesus College. His is a professor of law at Tel Aviv University Faculty of Law, and a Global Professor of Law at New York University School of Law (since 2003). He was Hersch Lauterpacht Professor of Law at the Hebrew University (from 1990), and Visiting Professor at Yale, Harvard, Toronto, Columbia, Pennsylvania, Michigan. In 2013 he gave a special course at The Hague Academy of International Law. Eyal's areas of research and teaching are international law, constitutional law and administrative law. He is Project Director for the "GlobalTrust – Sovereigns as Trustees of Humanity" research project, funded by an ERC Advanced Grant.
Professor Benvenisti is the recipient of several prizes including the Humboldt Research Award and the Francis Deak Prize. He is an Associate Member, Institut de droit international (2011). He is the co-Editor of the British Yearbook of International Law, and also on the Editorial Board of the American Journal of International Law. Eyal's most recent publications include: Between Fragmentation and Democracy: The Role of National and International Courts (forthcoming, CUP) (with George W. Downs); The Law of Global Governance, in the Collected Courses of The Hague Academy of International Law (2014; issued also as a "pocket book"); The International Law of Occupation (2nd ed., Oxford University Press 2012); War is Governance: Explaining the Logic of the Laws of War from a Principal-Agent Perspective, 112 MICHIGAN L. REV. 1363 (2014) (with Amichai Cohen); Sovereigns as Trustees of Humanity: On the Accountability of States to Foreign Stakeholders, 107 AM. J. INT'L. L. 295 (2013).