The Global Faculty expand NYU Law's faculty by inviting leading law professors from around the world who teach regularly at NYU while retaining their affiliation with their home institutions. They specialize in diverse fields of law, not just international law, and are renowned scholars in their countries and areas of interest. Their courses provide an extraordinary opportunity for NYU students to learn from and interact with these eminent scholars and to gain a new perspective on important legal issues. Along with our Global Fellows and Hauser Global Scholars, the Global Faculty represent the heart of the Hauser Global Law School Program and a key element in the intellectual life of the Law School.
NYU School of Law's relationship with many global faculty is continuing and intimate over several years, rather than single one-semester or one-year arrangements. The global faculty are thereby integrated fully into the fabric of the Law School, both its academic programs and the collateral activities that largely define the institution.
Academic Year 2016-2017
Fall Semester
Kon Sik Kim
South Korea
Kon Sik Kim is a Professor of Law at Seoul National University (SNU), teaching corporate law and securities regulation since 1986. A graduate of the SNU College of Law, he got an LL.M. from Harvard, and a J.D. and a PhD. from University of Washington. Serving as inaugural dean of the SNU School of Law, he had represented the twenty-five law schools in Korea as president of the Korea Association of Law Schools from 2008 to 2010.
He founded two law journals: the Journal of Korean Law, an English-language journal covering legal issues and developments in Korea, and BFL, a Korean-language law journal focusing on corporate and finance law. In 2013, he served as president of the Korea Commercial Law Association. He has published and edited numerous books and articles in the field of corporate law, including leading treatises on capital market law and corporate law. He has visited various distinguished institutions such as The University of Tokyo and Harvard Law School.
He has advised a wide variety of institutions such as the Ministry of Justice and Ministry of Finance and Economy in Korea and The University of Tokyo Law School and World Bank. He has been on the board of three large listed firms in Korea. He has extensive experience as expert witness or arbitrator in connection with a variety of litigation and arbitrations, both domestic and international.
Course:
Corporate Governance: US and East Asia
Anne van Aaken
Switzerland
Prof. Dr. iur. et lic. rer.pol. Anne van Aaken is a Professor for Law and Economics, Legal Theory, Public International Law and European Law at the University of St. Gallen, Switzerland. Before that she was a Senior Research Fellow at the Max Planck Institute for the Research of Collective Goods as well as at the Max Planck Institute for Comparative Public Law and International Law in Germany. She holds a Master in Law from the University of Munich, a PhD in Law from the University of Frankfurt/Oder, a master degree in Economics from the University of Fribourg, Switzerland and is admitted to the bar in Germany.
She has been a Visiting Scholar at UC Berkeley and Yale Law School and a guest professor at several universities in Europe, Latin America, the United States, Africa and Asia. In 2010/11, she was a Fellow at the Institute for Advanced Study in Berlin. She is the Vice-President of the European Society in International Law (since 2014, board since 2012), was the Vice-President of the European Association of Law and Economics (2008-2013), was the Chair of the Programmatic Steering Board of the Hague Institute for the Internationalisation of Law (2012-2015), and is member of the board of the Society of International Constitutional Law (I-Con-S) as well as the ILA Committee on Non-State Actors and the ILA Study Group on Sanctions. She is i.a. a member of the Scientific Advisory Board of the European Journal of International Law and of the Editorial Board of International Theory. She has been an expert consultant for the World Bank, UNCTAD, OECD and GIZ.
Her main research areas are international law with a special focus on international economic law and its interaction with other areas of international law, (international) legal theory, (behavioural) law and economics, state responsibility and liability as well as corruption. She has published widely on those topics in peer-reviewed journals and top US law journals and currently has a book on "Behavioral International Law and Economics" under contract with Oxford University Press (with Tomer Broude).
Courses:
International Investment Law
International Economic Law
Stefan Vogenauer
Germany
Stefan Vogenauer has been a Co-Director at the Max Planck Institute for European Legal History in Frankfurt/Main (Germany) since October 2015. For the twelve preceding years he held the established Chair in Comparative Law at the University of Oxford where he also served as a Fellow of Brasenose College and as Director of the Institute of European and Comparative Law.
Professor Vogenauer received his legal education in England (Oxford), France (Paris) and Germany (Kiel and Regensburg). He has lectured in many different countries and has held formal visiting positions in Australia, France, India, South Africa and the United States.
Apart from comparative law and legal history his research interests lie mainly in the areas of private law, international uniform law and legal method. He has published extensively in all these areas. His recent work has centered on comparative and transnational contracts law, where he edited or co-edited substantial publications on the reform of French law, the proposal for a Common European Sales Law and the UNIDROIT Principles of Commercial Contracts. He is a co-author of the leading student text in the field (Ius Commune Casebooks on the Common Law of Europe: Cases, Materials and Text on Contract Law, 2nd edn, Oxford 2010) and he is currently involved in a major research project comparing the contracts laws of Asia. Professor Vogenauer advised both the United Kingdom Ministry of Justice and the European Parliament on the proposed Common European Sales Law.
Courses:
Comparative Contract Law
Introduction to Comparative Law
Spring Semester
Lawrence Collins
United Kingdom
Lawrence Collins, FBA, LLD (Lord Collins of Mapesbury) was a Justice of the Supreme Court of the United Kingdom from 2009 to 2011. He is also a non-permanent judge of the Hong Kong Court of Final Appeal. He now practices as an international arbitrator.
Before becoming a judge, Lord Collins was a partner in the London firm of solicitors, Herbert Smith, specializing in international litigation. While in practice, he handled many important international cases, including the Laker Airways civil conspiracy case against transatlantic airlines, the Iranian and Libyan bank cases arising out of the U.S. assets freeze, and the Pinochet extradition case for the government of Chile.
In 2000, Lord Collins became the first solicitor to be appointed direct to the High Court bench (Chancery Division), as Mr. Justice Lawrence Collins. He was appointed to the Court of Appeal in 2007 as Lord Justice Lawrence Collins, and to the House of Lords in April 2009 as Lord Collins of Mapesbury (the judicial functions of the House of Lords were transferred to the new UK Supreme Court in October 2009). As a judge, he has written several leading opinions in the fields of international litigation and arbitration.
Lord Collins is the author of many books and articles on private and public international law, including since 1987 the general editorship of Dicey and Morris (now Dicey, Morris and Collins) on the Conflict of Laws, the fifteenth edition of which was published in 2012. Since 2011, he has been a professor at University College London. He is also an emeritus and honorary fellow of Wolfson College, Cambridge, and an honorary fellow of Downing College, Cambridge. He has also taught at NYU and Columbia Law School. He is an elected member of the Institut de droit international, a Fellow of the British Academy, and a member of the American Law Institute.
Course:
Selected Problems in Transnational Law
Christophe Geiger
France
Christophe Geiger is Professor of Law, Director General and Director of the Research Department of the Centre for International Intellectual Property Studies (CEIPI) at the University of Strasbourg (France). In addition, he is an affiliated senior researcher at
the Max Planck Institute for Innovation and Competition in Munich (Germany) as well as Spangenberg Fellow at the Spangenberg Center for Law, Technology & the Arts, Case Western Reserve University School of Law in Cleveland (US). He specializes in national, European, international and comparative intellectual property law, acts as external expert for the European Parliament and the European Union Intellectual Property Office (EUIPO), has drafted reports on IP for the European and international institutions and taught as visiting professor in several universities. He is also General Editor of the Collection of the CEIPI published by LexisNexis, co-editor of the EIPIN series published by Edward Elgar, co-editor of the CEIPI-ICTSD Publication Series on "Global Perspectives and Challenges for the Intellectual Property System" and member of the editorial board of several journals on IP law. He has published numerous articles as well as authored and edited many volumes in this field, the most recent being "Criminal Enforcement of Intellectual Property: A Handbook of Contemporary Research" (2012), "Constructing European Intellectual Property: Achievements and New Perspectives" (2013), "Research Handbook on Human Rights and Intellectual Property" (2015) by Edward Elgar, and "What Patent Law for the European Union?" (2013), "The Contribution of Case Law to the Construction of Intellectual Property in Europe" (2013, in French); "Intellectual Property Law in a Globalized World" (with Caroline Rodà, 2014), "The Intellectual Property System in a Time of Change: European and International Perspectives" (2016), by LexisNexis.
Martti Koskenniemi
Finland
Martti Koskenniemi is Academy Professor of International Law at the University of Helsinki and Director of the Erik Castrén Institute of International Law and Human Rights. He was a member of the Finnish diplomatic service 1978-1994, Judge with the Administrative Tribunal of the Asian Development Bank (1997- 2002) member of the International Law Commission (UN) in 2002-2006. He has worked with several UN agencies and bodies and pleaded with the International Court of Justice. He has held lengthier visiting professorships in, among other places, NYU, Columbia University, University of Cambridge, London School of Economics, and Universities of Brussels, Melbourne, Paris, Sao Paulo and Utrecht. He is a Fellow of the British Academy and has a doctorate h.c. from the Universities of Uppsala, Frankfurt and McGill. His main publications include From Apology to Utopia; The Structure of International Legal Argument (1989/2005), The Gentle Civilizer of Nations: The Rise and Fall of International Law 1870-1960 (2001) and The Politics of International Law (2011). He is currently working on a history of international legal thought from the late medieval period to the 19th century.
Course:
History of International Law: Sovereignty and Property
Dirk Van Zyl Smit
United Kingdom
Dirk van Zyl Smit holds an LLB degree from the University of Stellenbosch, a PhD from the University of Edinburgh and an honorary doctorate in law from the University of Greifswald. He is currently Professor of Comparative and International Penal Law at the University of Nottingham. Until the end of 2005 he was Professor of Criminology at the University of Cape Town, where he was also Dean of the Faculty of Law from 1990-1995. In recent years he has also been a visiting professor at the Humboldt University in Berlin, the Paul Cezanne University in Aix en Provence and the Catholic University of Leuven. His publications include Principles of European Prison Law and Policy: Penology and Human Rights (with Sonja Snacken) (Oxford University Press, 2009) and Taking Life Imprisonment Seriously in National and International Law (Kluwer, 2002). His current research addresses both indeterminate sentences and non-custodial sanctions in comparative perspective. Professor van Zyl Smit has acted as an expert adviser to the Council of Europe on the new European Prison Rules and on the Rules on Juvenile Offenders subject to Sanctions and Measures, and to the United Nations Office for Drugs and Crime for its Handbooks on Alternatives to Imprisonment and the International Transfer of Sentenced Prisoners. He has also advised the governments of Bangladesh, Malawi and Bosnia and Herzegovina on new prison legislation. In South Africa he was actively involved in law reform as a member of the Goldstone committee on public violence and public demonstrations in 1992, as the primary consultant for the Correctional Services Act 1998 and as a member of the National Council on Correctional Services from 1995 to 2004. In addition, he was project leader of the committee of the South African Law Commission investigating sentencing and author of its report and draft legislation: a New Sentencing Framework (2000).
Courses:
Imprisonment and Human Rights
Criminal Sanctions and the Penal Process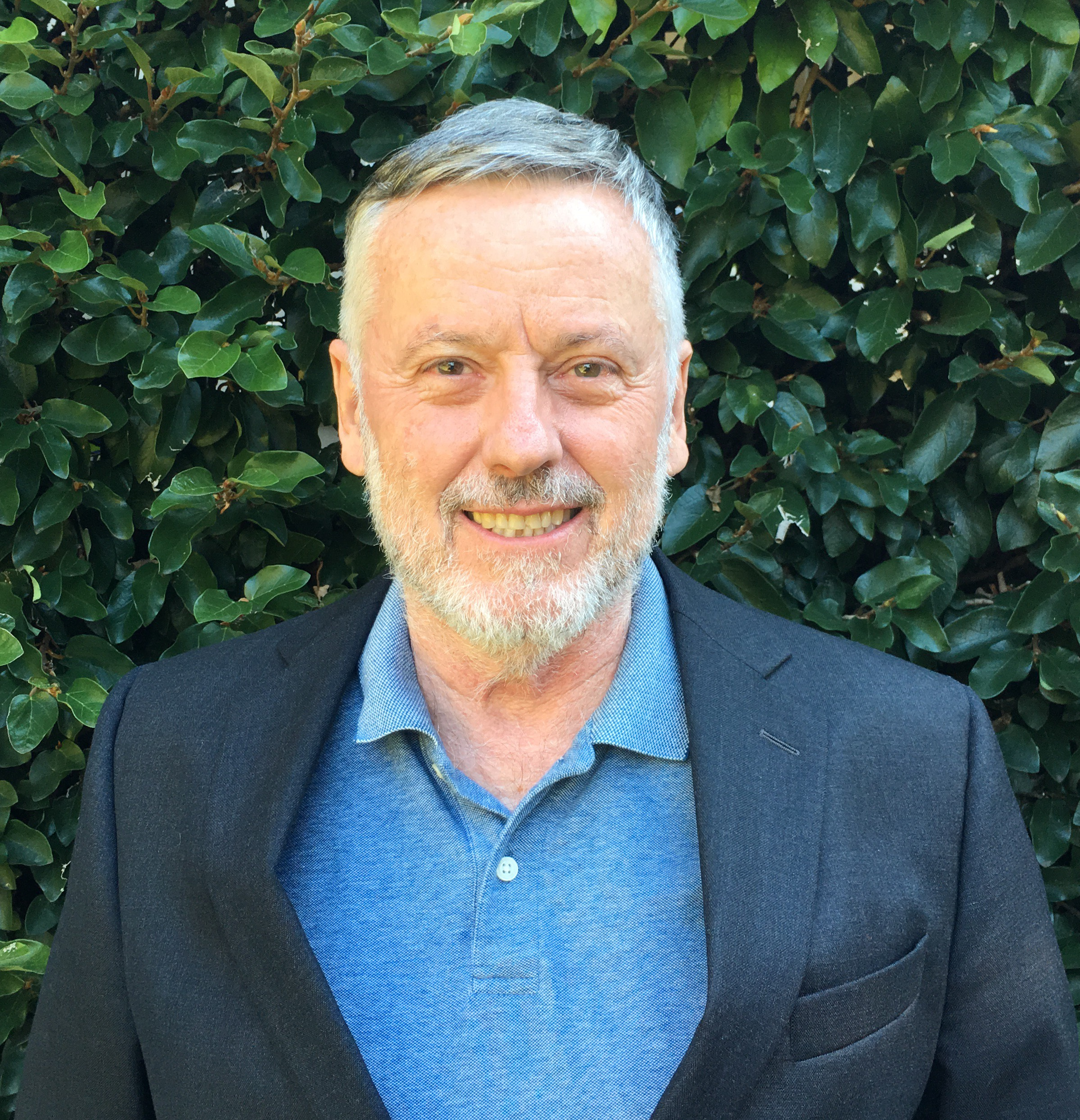 Richard Vann
Australia
Richard J Vann is Challis Professor of Law at University of Sydney where he has taught since 1976. Vann has been William K Jacobs Jr Visiting Professor at Harvard Law School, on the Hauser Global Faculty at New York University School of Law and taught in the MA (Taxation) at the School for Advanced Studies, University of London. His specialisation is in international, corporate and comparative taxation law and policy. Vann holds Bachelor of Arts and Law degrees from the University of Queensland and a Bachelor of Civil Law from Oxford University. He is admitted as a Barrister of the Supreme Court of Queensland.
Vann has advised the Australian Treasury and Australian Taxation Office on international and corporate taxation since 1995. He was Counsel (Taxation) in the Legal Department of the IMF, 1990-1991, and Head, Central and Eastern Europe and NIS Program, OECD, 1992-1995. He has advised governments and trained government officials on international taxation in over 50 countries.
Vann was a member of the Permanent Scientific Committee of the International Fiscal Association and the inaugural chair of the IFA Asia Pacific Regional Committee and is an International Research Fellow of the Oxford University Centre for Business Taxation
Courses:
Tax Treaties
Comparative Tax Policy Seminar: BEPS Implementation